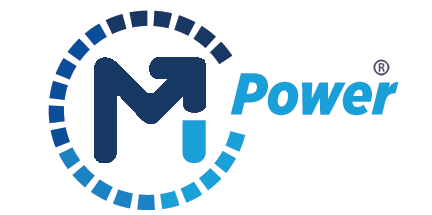 Despite increasing advances in mobility access and technologies, those in greatest need of efficient, reliable, and affordable paratransit options have seen very little change. With the Chicago launch of the MPower™ System, DemandTrans is poised to dramatically alter this paradigm by giving access and better utilization of existing resources to suit the specific trip
CHICAGO (PRWEB) DECEMBER 06, 2017
Recently a true story of hope and possibility blossomed in the City of Chicago. Veterans, aging adults, and individuals with all manner of disabilities experienced first-hand the successful launch of DemandTrans' MPower™ System, a technology gateway that provides cost-efficient and fully compliant community-based transportation options for those in need of Americans with Disabilities Act (ADA) complementary paratransit or other specialized mobility services to and from healthcare facilities.
While the public may observe some paratransit ridership in their community, the costs and challenges of providing this vital service can be prohibitive. In a recent study entitled "Intelligent Paratransit" by NYU's Rudin Center, poor customer service in this sector is starkly noted. "In most cities, paratransit trips must be reserved one to two days in advance. Typically, reservations are made by telephone, although some cities provide web-based reservation systems. In most cities, same-day paratransit trips are (simply) unavailable."
The MPower™ System solves many of these challenges by leveraging robust optimization and user-friendly dashboards to (1) organize local and national ADA compliant transportation providers in order to (2) deliver effective service. Specifically, MPower™ provides direct access to same-day, door-to-door, on-demand ADA-compliant service. Nationally, DemandTrans has teamed with Big Star Transit, a progressive paratransit provider with a proven track record of success in serving the Non-Emergency Medical Transport, VA, and ADA market.
Tanya Biggers, CEO of Big Star Transit, reports, "Our driver pool consists of many currently employed yet under-compensated ADA, NEMT small businesses and vehicle operators, often working for TNCs as a way to make ends meet. We provide an opportunity for these dedicated individuals to realize not only the exponential value of the service that they provide, but also realize the economic return that this compliant community work deserves." Additionally, Biggers says, "The MPower™ System, combined with strong back office support, equips our teammates with the real-time information and technology platform they need to operate a successful business in service to America's truly most vulnerable population." Together, the two companies are uniquely positioned to provide these bundled ADA-compliant and same day transport options, including fully automated, on-demand scheduling and dispatching. For customers, this user-friendly system provides unparalleled flexibility and increased reliability in their service options.
DemandTrans Chief Product Officer Niels Larsen, notes, "So many folks in need are under-served, not because of a lack of capability but because no one has been able to effectively deploy technology to efficiently organize ADA-compliant transportation capacity at scale. This is priority one for our company, as ever increasing numbers of individuals are projected to require specialized mobility options in the coming years. We are passionate about getting this right."
The MPower™ System is a proprietary technology platform developed around what Larsen refers to as the 4S framework–Safe, Smart, Secure and Sensitive–fundamental customer expectations that are consistently lacking in current paratransit booking models and practices. The system is powered by DemandTrans's Mobility D-R, a proven platform that that automates booking, scheduling, routing and dispatching and continuously re-optimizes operator and customer objectives. The company is confident that this long overdue solution will consistently provide transportation options for citizens most in need of beginning-to-end transit solutions.
About the Companies: DemandTrans is passionate about creating products and services that enhance the mobility experience so transit operators, clients and customers alike can work and ride smarter. For over two decades, their team has been instrumental in delivering award-winning, advanced technology and software applications to solve challenging problems in the transit industry. From operations management, resource scheduling, predictive modeling, transportation logistics or smart city solutions, the company works with clients in the U.S. and abroad to design and deliver intelligent transit technology to help make Mobility-as-a-Service (MaaS) a reality in any city, of any size.
Big Star Transit is a Texas based non-emergency medical transportation (NEMT) company specializing in efficient and innovative delivery of specialized passenger transportation services through network partnerships. Big Star Transit prides itself on its mission to provide safe and smart alternatives to today's traditional ADA, NEMT, MCO and VA markets while providing opportunities to professionally trained independent operators and small businesses to utilize their specialized passenger transportation skill-sets and passion for the disabled and elderly communities.