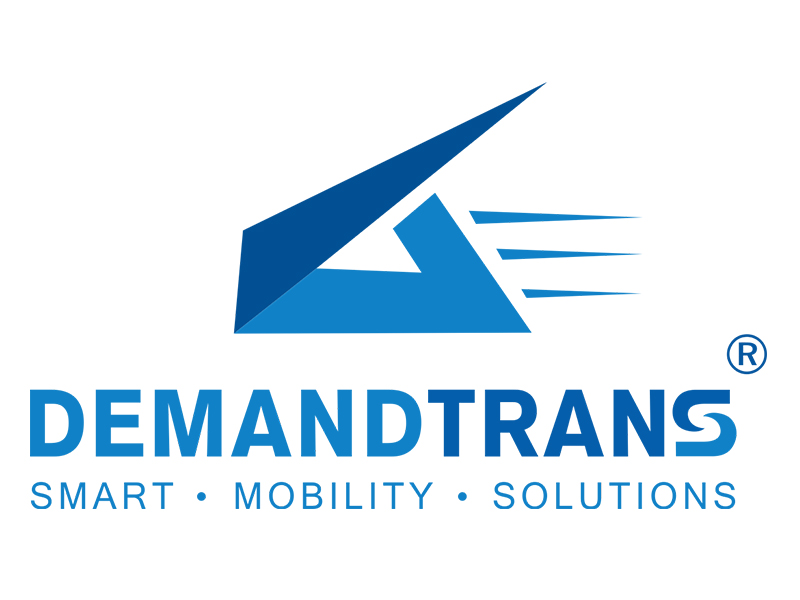 UNION CITY — The sleepy East Bay suburbs of Newark, Union City, Castro Valley and Fremont may seem like an unlikely locale for the latest battleground between public transit operators and ride-booking services, such as Uber and Lyft.
But it's here that AC Transit, which operates buses in Alameda and Contra Costa counties, is going bumper-to-bumper with the tech darlings, offering a competing service that blends on-demand rides with traditional bus routes. And, the agency says, it may just be working.
Ridership on AC Transit's FLEX service, a pilot program the agency launched in July, has grown steadily since its inception and increased 33 percent since the start of the year, when AC Transit launched a more robust marketing campaign. The service allows passengers to book rides in advance to catch at the nearest bus stop, but won't stop for riders waiting curbside. Instead, the FLEX buses, which are smaller than the traditional 40-footers and seat 12 passengers, take a more direct route based on who is on board. Riders can hop on the buses at BART stations without a reservation.
That speeds up travel times and allows the agency to run the shuttle-like buses every 30 minutes, rather than every 45 minutes or every hour, as the case had been prior to the launch of the pilot program.
"We're providing a hybrid," said John Urgo, a transportation planner for AC Transit. "It's not Uber or Lyft … but it allows us to provide a more productive service."
Beginning Monday, AC Transit will temporarily replace its Line 275 in Newark and Union City with the FLEX service, suspending the traditional fixed route for an entire year while it evaluates the program. In Castro Valley and Fremont, AC Transit will continue to operate its regular routes in addition to the FLEX service.
FLEX passengers in Castro Valley welcomed the change. Several said they liked the predictability of the service, and the ability to schedule a bus for the time that works for their schedule, rather than have to rely on a fixed route, which may not get them to work on time. Fremont resident Greg Shilling used to walk roughly a mile from the Castro Valley BART station to his work each day. There is a bus that goes past his office, he said, but it only comes once every hour.
"So, it's hard to catch," he said. "This is a lot faster."
The sprawling nature of suburbs has long been the ire of bus operators, where cars tend to reign supreme and where buses have fewer passengers and run less often. AC Transit was looking for ways to improve service and attract riders in the more sparsely-populated southern Alameda County, while also recognizing that Uber and Lyft have changed what people have come to expect from the companies that drive them around.
And, they're not the only ones looking for ways to compete with the ride-booking behemoths. The Santa Clara Valley Transportation Authority (VTA) piloted a similar app-based pilot program, also called FLEX, in a 6-square-mile region in north San Jose near its Tasman light-rail station, but low ridership ultimately prompted the agency to scrap the service. Unlike AC Transit's program, VTA's defunct FLEX service allowed riders to schedule pickup or drop-off locations anywhere in the service area.
In San Mateo County, SamTrans launched a flexible-route service roughly two-and-a-half years ago in Pacifica and San Carlos. It eventually ended the San Carlos service, which operated on a fixed route during peak commute times but allowed bus operators to deviate from the route during the day for pre-booked rides. The Pacifica service, the more popular of the two and one the agency kept, operates on a fixed route but can take half-mile detours.
In the Tri-Valley area, however, the Livermore Amador Valley Transit Authority (Wheels) has taken a different tack. Rather than compete with Uber and Lyft, it's partnering with them to offer riders discounts to the nearest bus stop. The pilot program, called Go Dublin, offers 50 percent discounts on shared rides through Uber Pool and Lyft Line for trips within Dublin city limits.
It's been up and running for only two months, said Wheels Executive Director Michael Tree. And while the official numbers haven't come in yet, Tree said demand appears to be exceeding expectations so far.
"Generally speaking, we are receiving lots of positive comments on the discount," he said, adding the agency expects 500 to 750 people each month to take advantage of the deal.
While it may seem counter-intuitive for a public agency to subsidize a private company, Tree said the dollars make sense. It costs Wheels $100 per hour to operate a traditional bus service, but the agency only averages five passengers per hour in Dublin. That costs the transit agency $15 to $20 per ride. But with Go Dublin, the maximum any rider can receive is $5.
"In the end, I think the Go Dublin demonstration project will see twice as many trips … at one-third the cost," Tree said. "It's likely that many of those rides are to and from quality public transportation, such as (Wheels') rapid bus route and BART."
AC Transit doesn't think it will save too much money on its FLEX service, but Urgo said it hopes to offer better service and attract new riders in what is traditionally a very tough market. Tree said his agency would also be following AC Transit's program closely, as it monitors its own customers' responses to its subsidized ride-booking program.
Either way, it's clear that these new programs are harbingers for the future, said Susan Shaheen, the co-director of Transportation Sustainability Research Center at UC Berkeley. The increasing availability, affordability and reliance on technology is changing the ways both public agencies deliver transportation services and the way consumers use these these services, she said. That's going to continue to pressure public transit agencies to change the way they do business.
"Technology is changing fast, and service options and consumer behavior are still quickly adapting," Shaheen said. "The future of public transit will likely include more flexible routing and more on-demand options as these technologies become more prevalent, widely deployed and lower cost."
See the original article here – http://www.mercurynews.com/2017/03/24/the-newest-battleground-between-public-transit-and-uber-lyft-is-an-unlikely-one/