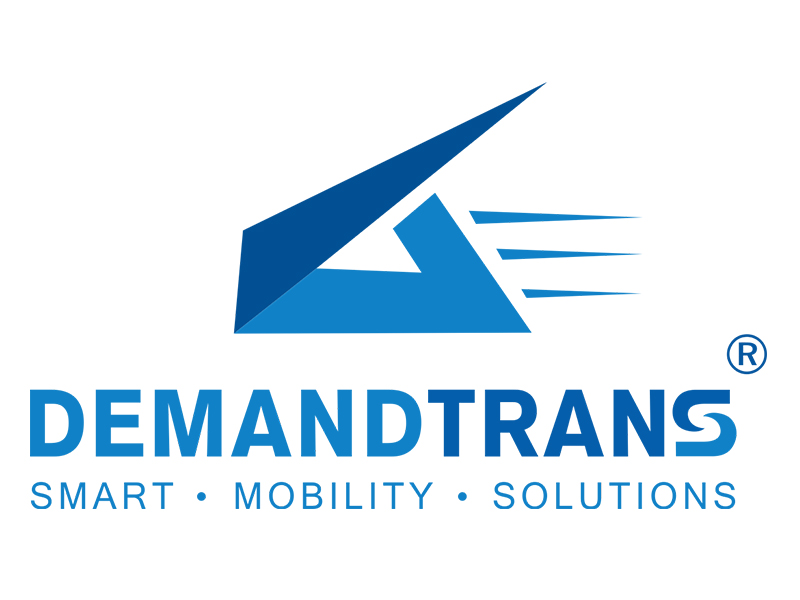 Press Releases
07/18/2016
A dynamic reservation based transit service now beta-testing in South Alameda County
The Alameda-Contra Costa Transit District (AC Transit) announces the launch of a year-long pilot program known as AC Transit Flex. An innovative advancement in public transit for the East Bay, Flex is an on-demand bus service that gives AC Transit passengers direct control of their daily commute. Using a desktop computer, smart phone device or traditional telephone riders within two designated zones may now bypass waiting-in-the-elements at an existing bus stop. With AC Transit Flex, riders can schedule their pick-up and desired drop-off locations: reducing their wait time, arriving at their destination faster, and increasing the overall rider experience.
Flex's pilot zones include Castro Valley, Newark, Union City and Fremont. Two existing AC Transit bus lines and corresponding stops have been designated for this inaugural launch:
– Line 275-serving Union City BART to Lido Faire Shopping Center
– Line 48-including new service along Redwood Road between Somerset Avenue and Castro Valley BART and Redwood Road between Seven Hills and the Aitken Community and Senior Center upon request
The existing bus stops, along Lines 48 and 275, now serve as the reserved pick-up and drop-off sites.
With a single telephone call to (510) 891-5470 or click of actransit.org/flex, Flex riders decide the day, time, and bus stop to begin travel. Flex's website or live customer service assistant will then provide riders with several departure times and estimated arrival times.
"AC Transit Flex is the brainchild of a growing concern known as first or last mile issues," said H. E. Christian Peeples, AC Transit Board President. "Escalating rents mean more people are moving to areas where housing is denser but employment centers are sparse; that makes service frequency from home (or first mile) to employment hubs (or last mile) challenging. So Flex's pilot program is an effort to streamline transit to those customers while evaluating if a reduction in the reliance on cars is realized."
AC Transit Flex operates using navigation software called MobilityDR developed by DemandTrans Solutions. MobilityDR eliminates the traditional fixed bus route and instead provides Flex Operators turn-by-turn directions to reach a reserved rider. Similar on-demand systems in Salem, Oregon, Chicago and Denver have experienced diminished travel times for riders and equally enjoy a high degree of rider support. In fact, in cities where software similar to AC Transit Flex operates, riders eliminated an average of 2.5 miles per trip and experienced trip durations as few as four to 11 minutes.
Despite rigorous closed-course testing, the possibility of software technical interruptions may arise. So a beta-testing period will accompany AC Transit Flex's first 30 days of operation.
"Simply put, beta-testing allows AC Transit to place our new service into the 'real world' with our 'real' riders," said Michael Hursh, AC Transit's General Manager. "Once a trip is completed, each rider is encouraged to offer feedback on service quality, rider experience, pick-up and drop-off options, website functionality, software ease of use, and reservations to name a few. Customer survey cards are available onboard or feedback can be provided online."
AC Transit Flex operates Monday thru Friday 6:00 a.m. to 8:00 p.m. and excludes holidays. To ensure timely frequency, Flex service is designed with a reservation requirement of at least 30 minutes prior to an intended departure. However, Flex is truly flexible; offering riders the added advantage of reserving an itinerary every weekday – for up to three months – as well as the option to reserve trips for family or traveling companions with a single transaction.
AC Transit Flex riders are asked to create an online account that links to either an email or mobile phone number. Flex riders reserving via the website will receive notice ten minutes prior to the buses arrival via email or text. Riders may opt out of email or mobile phone registration by telephoning a customer service representative to book Flex travel.
AC Transit Flex also offers two exceptions to the reservation requirement. Riders commencing travel at Castro Valley BART may board without reservations every 60 minutes. Similarly, reservations are not required when commencing travel at Union City BART which operates every 30 minutes. Riders should look for Flex's 16-passenger buses each adorned with the AC Transit Flex logo on the passenger windows.
AC Transit Flex brings state-of-the-art transit service without an increase in fare. AC Transit's existing one-way fare of $2.10 for adults applies on Flex. Fares are $1.05 for youth ages 5 – 18, passengers with disabilities, and seniors at least 65 years in age. For added convenience, each Flex bus is outfitted with both a fare box and Clipper Card one-touch readers. Discounted fares are available for Clipper and 31-day pass holders.
For more information please visit: actransit.org/flex
Read the original article here – http://www.actransit.org/2016/07/18/ac-transit-launches-on-demand-flex-bus-service/