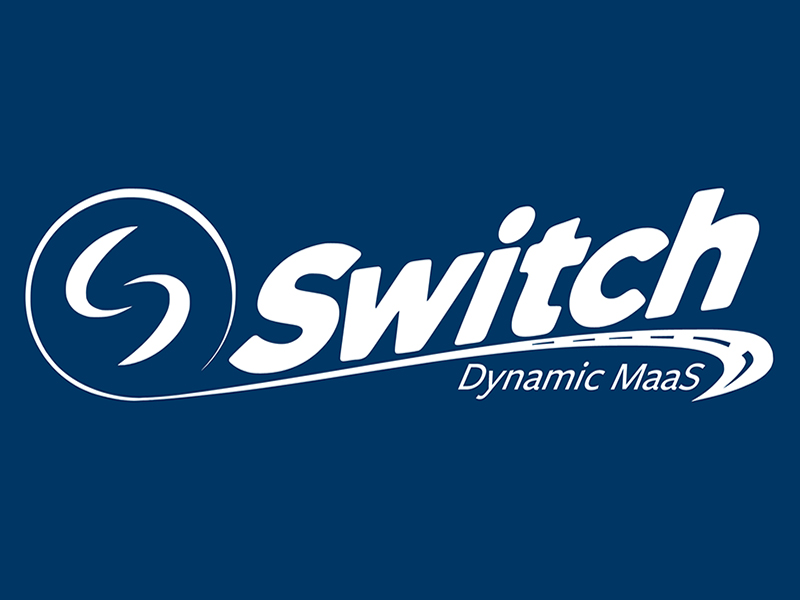 Advanced technology will simplify trip planning, payment and ticketing for public and private transit.
CHICAGO, Oct. 10, 2017 /PRNewswire/ — Switch Mobility, a joint-venture partnership between DemandTrans, Inc. of Chicago and The Kyyti Group of Helsinki, Finland, today announced the launch of its Dynamic Mobility as a Service (MaaS) app "Switch" to provide consumers instant access to virtually every kind of transport service available, from taxis, buses and trains to bike-share, car-share and more.  Unlike other apps that attempt to organize an array of urban mobility choices, Switch (www.Switchtransit.com) is the first to integrate real-time, micro-transit ride generation capability to ensure consumers have access to efficient on-demand services anytime, anywhere.
"At a time when city planners are working on integrating varied services such as Lyft and Uber to mitigate first, middle, and last mile challenges, a fully flexible mobile service such as Switch helps make current and emerging transportation options more accessible, all while reducing car ownership and congestion," said retired Air Force General and Managing Partner of Switch Mobility US John E. Michel.
The partnership combines the DemandTrans market leading on-demand technology suite with Europe's "Best Mobile Service" award-winning Kyyti MaaS system. DemandTrans technology is currently in use in in Denver, CO; Oakland, CA; Salem, OR; Chicago, IL (and soon, Nashville, TN). In Finland Kyyti MaaS has created a comprehensive platform that makes the process of getting from A to B simple, quick, and convenient for both public and private transport users.
"Switch provides consumers with unparalleled convenience and will change the way people move throughout the US and the world," continued Michel. "With increasing mobility choices, we believe it is more important than ever to give people the freedom to choose from a wide array of potential options and routes to enhance the end-to-end public and private transportation experience."
Pekka Motto, Managing Partner of Switch Mobility Global and CEO of the Kyyti Group adds "What truly differentiates Switch is that planning, ticketing, and payment are all taken care of in a single app that allows users to go about their trip seamlessly and without added guesswork or unnecessary wait times."
The development of the Dynamic MaaS app leverages insights gleaned from designing and deploying the world's largest Demand Response system, Flex Denmark, which provides over 20,000 rides a day sourced from 550 different mobility providers.  Switch Chief Technology Officer and architect of Flex Denmark Niels Larsen commented, "Switch functions as an automated mobility operator, seamlessly integrating legs of a trip together to maximize the user experience, thus helping transit companies focus on delivering value-added services. While others talk about multimodality, Switch provides a customized, optimized complete end-to-end mobility solution right to a user's smart phone."
Before joining forces with DemandTrans to form Switch Mobility, the Kyyti Group had conducted several very successful MaaS and micro-transit tests in Finland. The Switch app will be launching in a prominent US City to be announced shortly.
For more information on Switch, please visit www.Switchtransit.com or reach out by phone at (847) 256-8866.
SOURCE Switch Mobility
Related Links